Con l'avvento di Android Lollipop abbiamo potuto assistere alla nascita del Material Design, finalmente Google ha rilasciato una libreria di componenti CSS/JS/HTML per implementarlo nei nostri progetti web in maniera facile e veloce: Material Design Lite.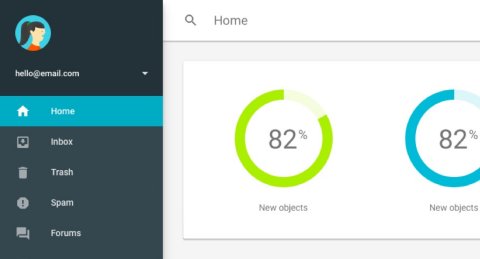 Questa libreria risulta quindi ideale per chi vuole utilizzare il Material Design senza integrare nella totalità framework come Polymer.
MDL includes a rich set of components, including material design buttons, text-fields, tooltips, spinners and many more. It also include a responsive grid and breakpoints that adhere to the new material design adaptive UI guidelines.
Un'alternativa di terze parti è invece Materialize, creato da degli studenti della Carnegie Mellon University.
Non resta altro che provare!